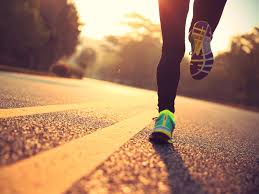 Hi, Happy New Year!
So, January is upon us again. The year is shiny and new and filled with opportunities.
Of course, making changes just because it is January is not necessary, you can make them any time you want. But after the festive season indulgences it is nice to get some control back in your eating and exercise habits.
You need to realise that any goal is going to require some effort to reach. Obvious maybe, but it won't happen unless you make it. It doesn't have to be a nightmare- as long as you are being consistent and putting enough effort into something you will set new standards for yourself.
Being consistent.
It is actually very easy.
Cut out one bad food group and you will lose weight, as long as you don't replace it with another.
Too tired to exercise? Just take that workout a little easier.
Not enough time? Do an intense five-minute workout.
Tired and not enough time?
Do an easy five-minute workout- you don't need to go to the gym.
Real life will always throw obstacles in your way. It always has and always will- for every successful person in all of history. Don't be one of the many who run and hide at the first sign of trouble. You're better than that- stay and fight!
It can be done.
If you find that you are not setting new standards something is wrong. Just review your plan and make the small change needed.
You can do it!
In six months you will look and feel amazing!